23 August 2018 | Vasse Felix
Vasse Felix represents Margaret River wine at Australia Decanted and TEXSOM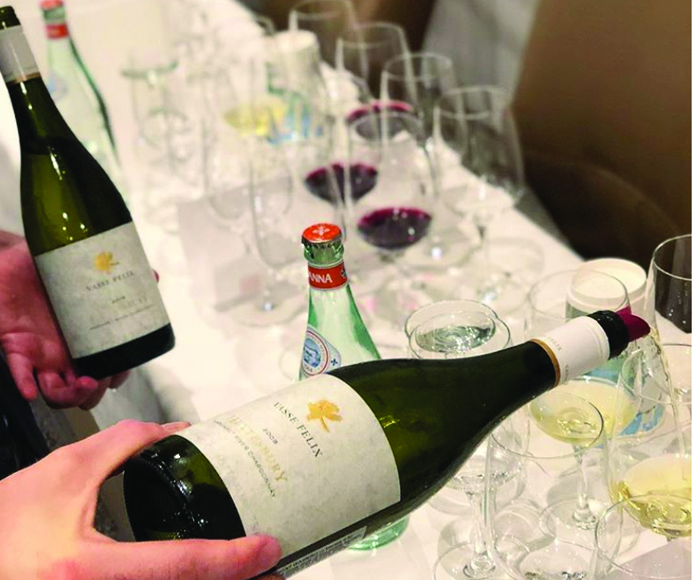 Chief Winemaker Virginia Willcock was this year invited to present at both the Australia Decanted and TEXSOM events in the US.
Virginia was one of 13 winemakers to present at Australia Decanted from 22-26 July at Lake Tahoe, an event that was attended by over 100 US trade and media. Virginia was part of the panel who hosted the Cabernet Sauvignon Terroirs session, exploring the three great regions for Australian Cabernet Sauvignon: Margaret River, Coonawarra and the Yarra Valley. The Australia Decanted event was an incredible platform for Virginia to share our passion for the Margaret River wine region and the unique style of wine it produces.
Following the very successful Australia Decanted event, Virginia travelled to Las Colinas, Texas for the 2018 TEXSOM Sommelier Conference. It is an incredibly rare opportunity to be invited by the Master Sommeliers to present at the TEXSOM conference. The attendees include some of the most intellectual Sommeliers and Masters of Wine in the US wine market.
Virginia hosted an 'Iconic retrospective vertical tasting' which featured an impressive lineup of Vasse Felix historical wines, including the 1985 Vasse Felix Cabernet Sauvignon of which there are only six bottles left at the Estate! For Virginia to be able to present to this market and have them blown away by our wines, the Estate and the Margaret River region was simply phenomenal.
We hope that these efforts will continue to grow the recognition and appreciation of the quality of Margaret River wine.