9 May 2016 | Vasse Felix
Vasse Felix In Los Angeles For G'Day USA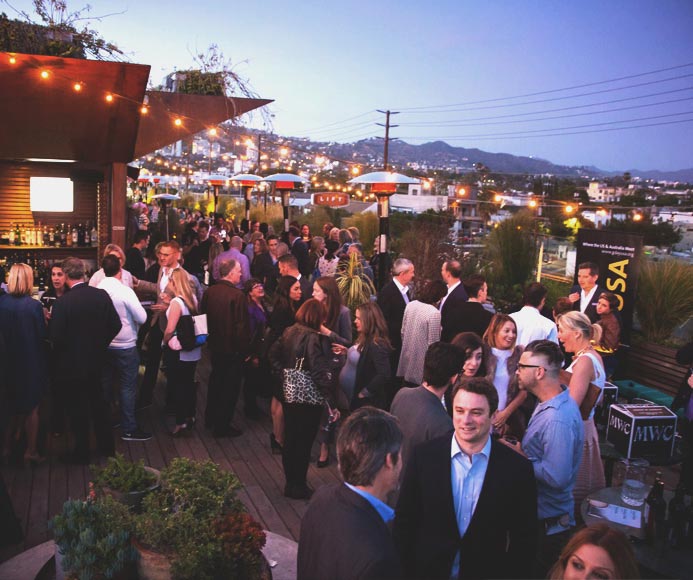 Vasse Felix wines were showcased in Los Angeles in May at a special event promoting Australian wines to the USA market.
The tasting, held on the rooftop of Australian owned EP restaurant in LA was part of a national tour of the USA organised by Wine Australia.
Vasse Felix Market Development Manager Thomas Begault travelled around the tour sharing Vasse Felix wines with buyers, sommeliers and press. Thomas is pictured in the bottom left of this great image from the LA event.