1 June 2017 | Vasse Felix
Margaret River Region 2016 Vintage Cabernet Tasting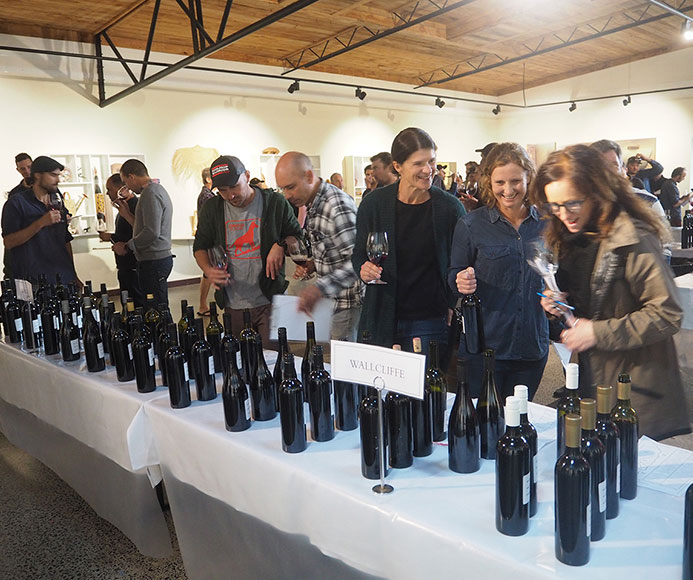 On Friday 4 June, we hosted the annual Margaret River Region Cabernet Tasting and what a fantastic tasting it was!
Over 60 producers shared close to 100 unfinished barrel samples of Cabernet Sauvignon from the 2016 vintage, allowing winemakers and viticulturists to examine the different techniques used to produce Margaret River's award winning Cabernet.
A variety of technical information was provided for each sample including where in the Margaret River region the vines were grown, the clone and age of the vines, the type of yeast used for fermentation and type of oak used for maturation.
Guests were treated to an overview of the 2016 Vintage conditions from our Chief Viticulturist Bart Molony, as well as some key tasting notes and feedback on the samples from Will Berliner (Cloudburst Wines) and Glenn Goodall (Xanadu Wines).
And their verdict? The quality of the 2016 vintage was excellent. We are set for another great year of Cabernet Sauvignon in Margaret River.