15 April 2017 | Vasse Felix
2017 Vintage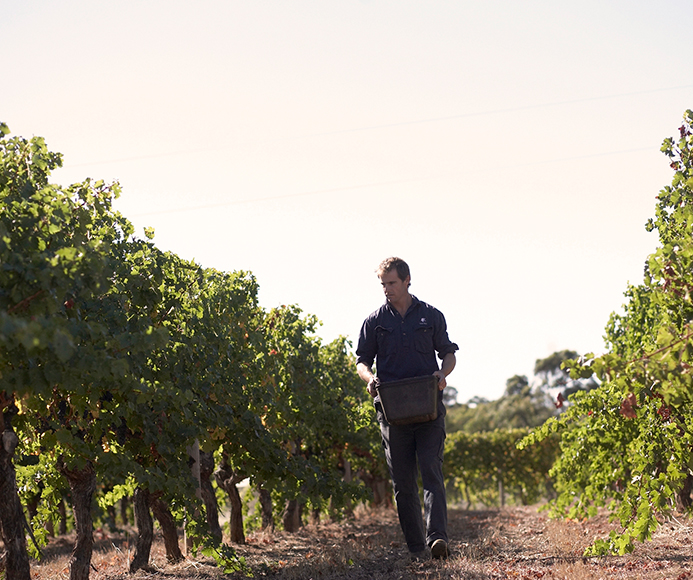 This season has been more nerve-wrecking than the last ten, there were moments we sat watching the weather forecasts of predicted rainfall anxiously, only to see dramatic changes in our favour
The mysterious alchemy of the Margaret River cape seems to have kept us well protected and the fruit has ripened beautifully - some spectacular batches in house.
This year is a cool vintage of elegant, perhaps slightly lighter bodied wines. The Summer temperatures were cooler than normal and we began the of harvest for our white varieties three weeks later than average over the last ten years, with picking commencing on 22 February.
Chardonnay is looking crisp – slightly coiled in its relatively young phase but with its balance we are comfortable it will be another great white vintage. Sauvignon Blanc has excellent flavour and structure and a good natural balance of acidity and sugar. We harvested Semillon in a very healthy condition too. With healthy fruit and confidence in our natural microflora we have extended our wild fermentation program across to more of the Sauvignon Blanc and Semillon this year, and that wine will now show more of its natural attributes from tank and barrel. (Meaning all Premier and Icon wines are fermented with natural yeast).
We have harvested the first blocks of Shiraz which is really interesting in this cooler year. It is quite spicy, more cool climate looking and very vibrant.
The Cabernet received a couple of consistent, warm weeks during its veraison period and the fruit is coloured beautifully. We expect we will be picking as patches reach their peak any day now. Watch this space!