15 June 2017 | Vasse Felix
2013 TOM CULLITY Makes It's Mark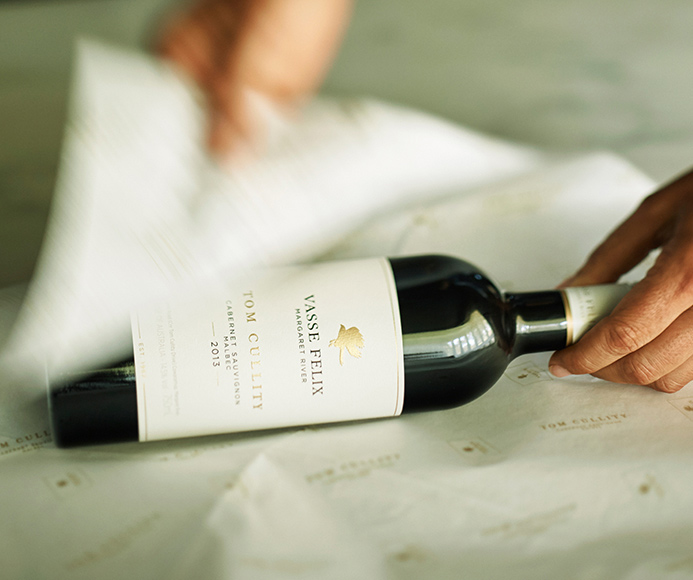 The 2013 TOM CULLITY is now officially in trade, and our team have been busy promoting the release with a series of Cabernet Masterclasses and Wine Dinners on the East Coast.
Chief Winemaker Virginia Willcock travelled to NSW and Queensland in June to launch our promotion events.
The Winemaker tour kicked off with two Cabernet Masterclasses in Sydney at Otto Ristorante, over two consecutive days. Key partners from both On Premise and Retail trade attended the classes, including Sommeliers from Quay, Cafe Sydney, Chophouse, Sydney Wine Merchants, and Mosmans Cellars, to name a few.
The QLD Masterclasses were also split over two days. The first was at Rumba Wine Bar with approximately 25 key representatives from both On-Premise and Retail. And in the evening, Virginia hosted over 50 guests for the consumer dinner at Embassy XO on the Sunshine Coast.
The second QLD Masterclass, held at Urbane, was attended by 25 trade partners, including staff from The Sofitel, The Cricketers Club, Esquire, Star Group and Black Bird. This was followed by another Vasse Felix Wine Dinner at Urbane restaurant, where close to 50 guests enjoyed four courses, paired with 6 Vasse Felix wines.
The 2013 TOM CULLITY is now showing in a range of Australian restaurants and dining establishments, including some of Melbourne's finest restaurants - Grossi Florentino, The European Melbourne and The Australian Club (see below photos). 'Expressive', 'Rounded' and 'Generous' were just some of the terms these teams used to describe our new Cabernet Sauvignon Malbec.
Check out some of your favourite pics below of 2013 TOM CULLITY in trade and Virginia's East Coast Winemaker tour.