14 September 2018 | Vasse Felix
Margaret River Region 2018 Vintage Chardonnay Tasting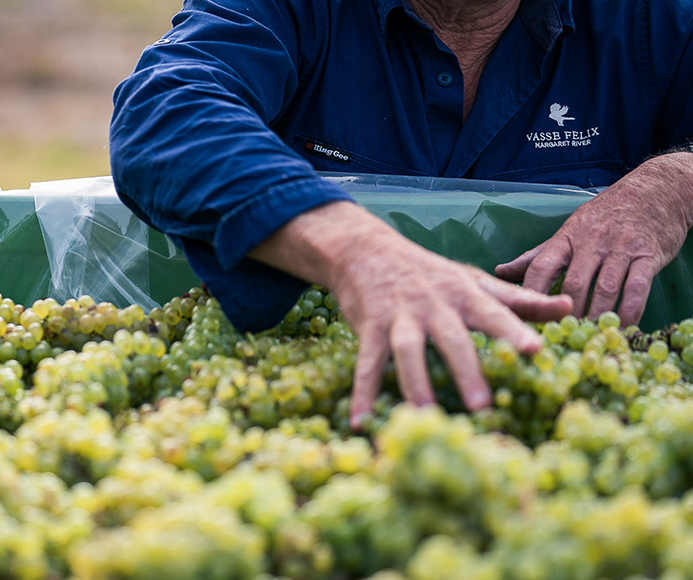 On Friday 7 September, we delved into the world of Margaret River Chardonnay, tasting unfinished Chardonnay barrel samples from the most recent 2018 vintage. Over 40 producers throughout the region shared 80 samples for the tasting.
The vintage discussion was led by Clive Otto of Fraser Gallop Estate and Vasse Felix Chief Winemaker Virginia Willcock, and centred around the Margaret River heritage Gingin clone, as well as key highlights of the 2018 vintage.
What did we learn? The 2018 vintage was once again a cooler vintage, producing more elegant wines with fresh acidity and prominent fragrance. The pristine environment of our Wine Paradise is allowing more producers to embrace wild ferments and create unique site expressive wines.
And the Vasse Felix samples? They looked very complex and true to their individual vineyard character in the large tasting group!