24 November 2017 | Vasse Felix
Gourmet Escape Wrap-up - A Focus On Innovation & Heritage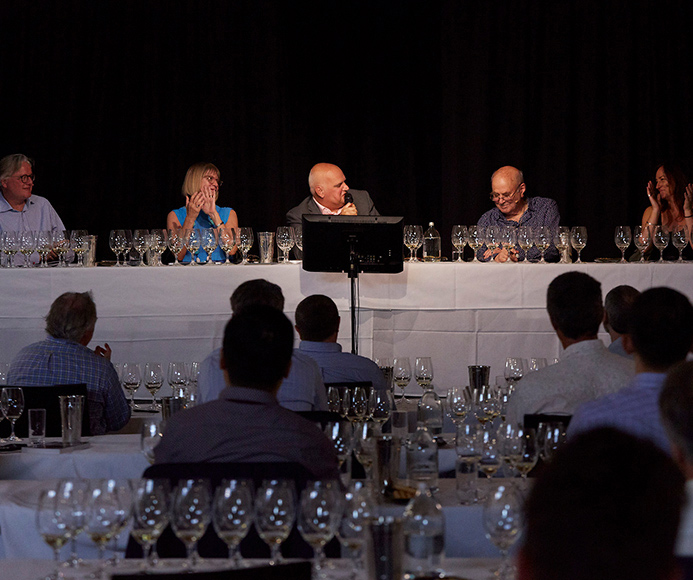 Margaret River hosted it's sixth annual Gourmet Escape food and wine festival from 16 - 19 November 2017. A highlight was Thursday's Fifty Years in the Making Tasting held at Vasse Felix in partnership with the Margaret River Wine Association.
The tasting was a once in a lifetime full day event featuring a comprehensive Margaret River Cabernet Sauvignon tasting in the morning and a Margaret River Chardonnay tasting in the afternoon. The tasting featured wines from 24 wineries in The Margaret River Region, plus a panel of highly esteemed wine industry leaders including; Jancis Robinson MW, James Halliday, Andrew Caillard MW and Virginia Willcock. The tasting was an incredible experience for all who participated, reaffirming our belief that Margaret River truly is one of the great wine regions of the world.
The Saturday evening saw Head Chef Brendan Pratt collaborate with Barbados-born chef Paul Carmichael, executive chef at Sydney's Momofuku Seiõbo for the Invention and Heritage Degustation Dinner in the Vasse Felix Restaurant. The five course menu was a true celebration of our resourceful and inventive founder - Dr Tom Cullity. The cutting edge courses were accompanied by some of Margaret River's finest wines.
The weekend also saw the return of Bar Felix to Gourmet Village. The travelling incarnation of Vasse Felix focused primarily on the theme of innovation this year, with two new Black Market Wine Schools - Creative Cabernet and Deconstructed Chardonnay.
Once again our Black Label sparkling the Blanc de Blancs was available (much to the delight of festival-goers), as well as our Classic Dry White on tap, and Filius Chardonnay and Filius Cabernet Sauvignon.
This years food offerings were hugely popular, with the Chefs barely keeping up with the demand for our Japanese Prawn Brioche Slider and Grilled Chicken + Papaya Salad.
Hugo Gruzman (Flight Facilities) took over the main stage on Sunday afternoon, sending out the 2017 Gourmet Village with some great tunes. A perfect end to a fantastic weekend!
To view the Margaret River Gourmet Escape Video presented by Audi, click here.