17 October 2016 | Vasse Felix
Yum Cha 2016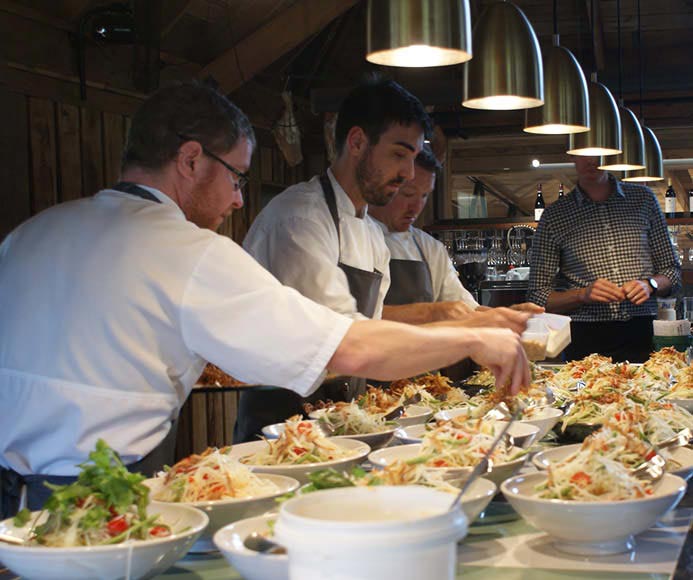 One of our favourite annual sell-out events; Yum Cha at Vasse Felix returned for 2016 on Sunday 16th October.
The Vasse Felix Art Gallery (home to the celebrated Janet Holmes à Court Collection) was transformed into an Asian inspired Yum Cha restaurant complete with lanterns, dragons, chopsticks and lazy susans.
Yum Cha (literally translating to 'drinking tea' in Cantonese) is a Chinese style shared brunch involving drinking tea and eating small dim sum dishes.
Each year, Chef Aaron Carr demonstrates his flair and expertise for cooking fresh, modern dishes incorporating Eastern flavours and techniques with locally sourced produce.
This year's menu included kingfish, mussels in broth, scallop gyoza and fresh rice paper rolls as well as a menu standouts - satay chicken hearts, Fremantle octopus and crispy skin Peking duck.
Accompanying the ten courses of dim sum, was the Vasse Felix 2015 Sauvignon Blanc Semillon. For the first time in Yum Cha at Vasse Felix history, diners were also invited to enjoy the 2015 Filius Chardonnay. Both wines perfectly complemented Aaron's diverse menu.
We look forward to seeing you at the next Yum Cha in 2017!