18 April 2016 | Vasse Felix
Vintage 2016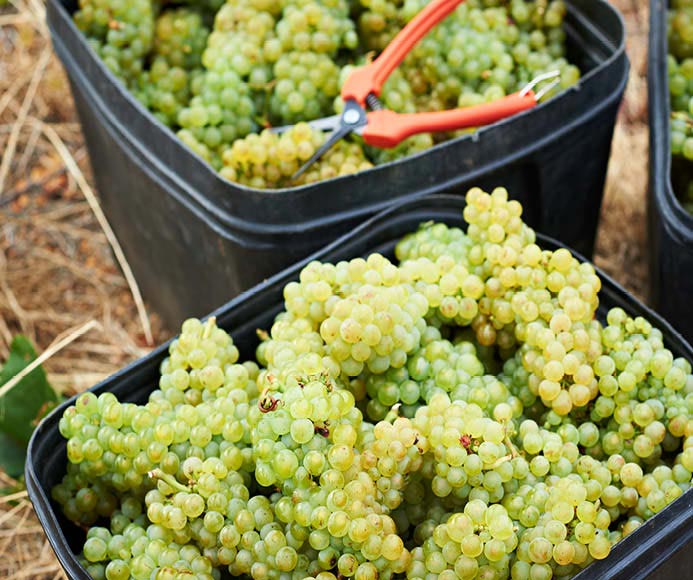 Another superb vintage in wine paradise is complete.
2016 has been another Margaret River vintage of action and patience, starting with harvesting Chardonnay on 2 February and finishing with Cabernet Sauvignon, Malbec and Petit Verdot on 8 April. It was possibly the longest harvest period of any region in Australia this year. The spread out timing was favourable from a winemaking perspective - allowing every tiny batch of fruit to be managed with the nurturing and attention it deserved with minimal stress. Overall, it has been another lovely season in terms of fruit quality and also yields. The previous two vintages have presented low yields due to Spring storms. Moderate Spring conditions at the end of 2015 helped establish a healthy fruitset and as a result yields are up a little this year.
January temperatures were warm, interrupted by one rainfall event late in the month. This type of event at this time of the season can be very stressful for increased disease pressure, particularly with the earlier ripening varieties. Great viticulture management throughout our vineyards with clean, open and well-trimmed canopies helped prevent disease risk. In a couple of blocks, the late lifting of nets to tend to the vines then replacing them ensured we were able to ripen all fruit to its full potential and harvest totally clean. Excellent weather followed the rain bringing warm, sunny days and moderate conditions, assisting quality ripening.
Actual February temperatures were slightly below the long term average, though it was dry and sunny. Night temperatures were cooler than long term average, including the coldest February night recorded in Margaret River (5.5°C). As a result all white varieties (Chardonnay, Semillon and Sauvignon Blanc) were harvested throughout February with elegant flavours and high natural acidity. This stimulated the desire to let a little malolactic fermentation occur in the Chardonnay. March delivered ideal conditions with a long term average temperature of 25.6 degrees and a lower than average rainfall, perfect for long, even Cabernet ripening.
The February and March temperatures were ideal to finish off the reds with vibrant, fresh fruit perfumes. The typical extended season allowed tannins to ripen perfectly with a refined profile. At early stages it appears possible that the lack of high temperature extremes this year has preserved our fruit flavours exceptionally. Harvest timing toward late March to early April for our Cabernet is similar to previous vintages. It is certainly an exciting Cabernet Sauvignon vintage to look forward to.