19 June 2017 | Vasse Felix
Introducing Our New Head Chef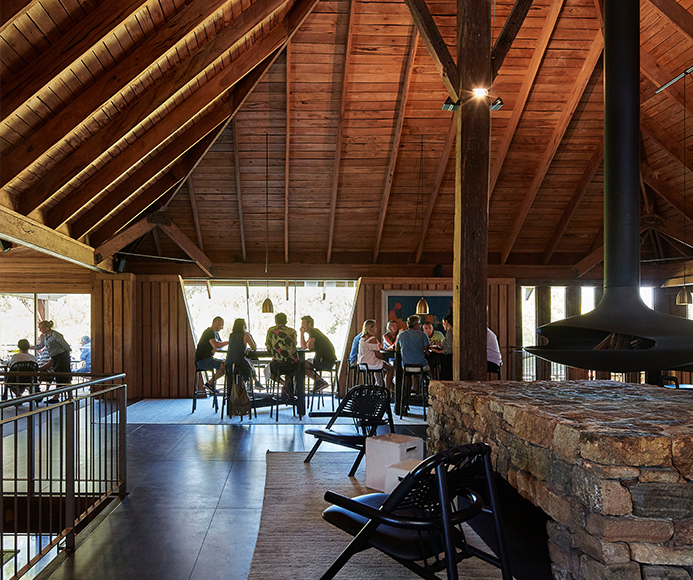 We are delighted to announce the appointment of a new Head Chef at our multi-award winning Restaurant. Brendan Pratt will join Vasse Felix in late July 2017, replacing longstanding Executive Chef Aaron Carr.
Perth-born and trained, Brendan's international experience includes positions with Michelin Star Restaurants The Fat Duck and The Ledbury. Since returning to Perth in 2012, Brendan has been employed as an Executive Chef within The Frasers Restaurant Group.
Paul Holmes à Court said Brendan's experience, interest in working with wine and passion for the superb local produce of the South-West made him an excellent candidate to steer the menu in the Vasse Felix Restaurant.
"The Vasse Felix Restaurant was well-served since 1995 by Aaron Carr. Aaron's reputation as a talented and experienced chef and an all-round top bloke is recognised widely within the industry. We looked for similar qualities for his replacement, and have found these in Brendan Pratt, who will relocate from Perth to Margaret River for the position," Paul Holmes à Court said.
"In recent years, our menu has evolved to consist primarily of local produce, sourced seasonally to complement the Vasse Felix wine collection. Brendan will continue with this focus, supported by our long-serving team of Chefs," Paul continued.
Brendan said the opportunity to work with the South-West's outstanding wines and produce in a fine-dining capacity, in addition to the lifestyle benefits presented by the Margaret River Region drew him to the Vasse Felix position.
"I've always been a big fan of Vasse Felix – virtually every visit I have made to Margaret River has included lunch at the Restaurant," Brendan Pratt said.
"I'm looking forward to uncovering more of the phenomenal local produce being grown in Australia's South-West. Margaret River is one of Australia's leading culinary destinations, so to take the reins of such a well-regarded Chef position is a once-in-a-lifetime opportunity. My wife and I are excited to commence our new life in Margaret River," Brendan continued.
The Vasse Felix Restaurant has received many awards and accolades including, Top 100 and #1 Regional Restaurant WA – Gourmet Traveller, and Top 100 Restaurant – The Australian Financial Review. We are open for lunch daily, bookings can be made here.