25 June 2017 | Vasse Felix
2017 Young Gun of Wine Announced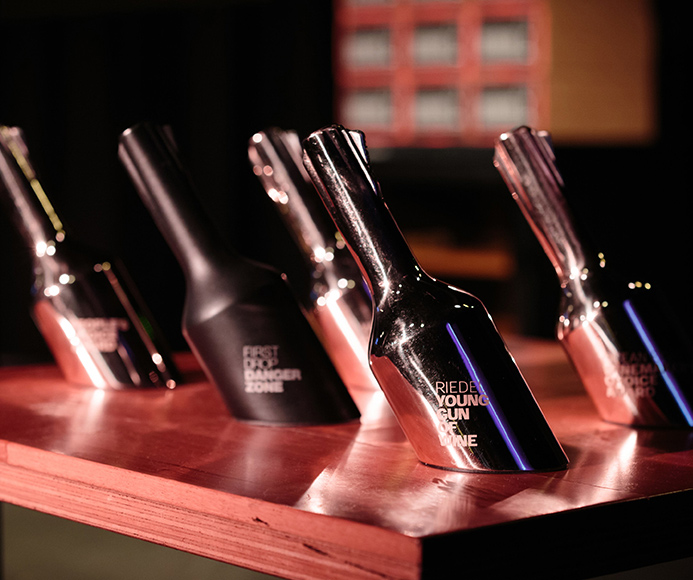 On Tuesday 20 June, the top 12 finalists were joined at POW Kitchen & Bandroom by the best in the industry to celebrate the eleventh annual Young Gun of Wine Awards. The awards search for, showcase and celebrate new and emerging winemakers, and have become the place to spot the best new talent and trends in wine.
Trophies presented included Wine Australia Best New Act, People's Choice, Ocean Eight Winemaker's Choice and the Riedel Young Gun Of Wine.
The prestigious Young Gun of Wine Award was given to Michael Downer from Murdoch Hill in Adelaide. On receiving his award, Downer noted he was caught off guard and didn't have a speech prepared. "The 2017 Top 50 is an awesome list of winemakers, and then I felt making the Final 12 was such an achievement. To now be titled Young Gun of Wine, and join a list of past winners that I consider to be some of the most admired winemakers in Australia, is an unbelievable honour."
Vasse Felix was a proud supporter of this year's awards and had a presence at the People's Choice Event in Melbourne, pouring wines for guests and nominees alike.
Chief Winemaker Virginia Willcock also took time out of Winemaker Tour to attend the event and meet the highly esteemed nominees. "It is great to meet these fresh new faces of the Australian Wine Industry," said Virginia.
The award winners were plucked from 200 winemaker candidates. A Top 50 was announced earlier this year, ahead of the Final 12, each in contention for the winemaker trophies. Of the final 12 producers, four included female winemakers, which is a wonderful result when a 2014 research report indicated women occupy only 8.8% of winemaker roles in Australia.
The 2017 judges included Nick Stock (Gourmet Traveller WINE, et al) Mike Bennie (Delicious, et al), Emma Farrelly (State Building), Philip Rich (The Lucas Group), Pip Anderson (MONA), Josh Elias (Alquimie), Rory Kent (Young Gun of Wine Founder and Executive Style) and Josephine Perry (Dormilona, 2016 Young Gun of Wine winner).
More details on the Awards here: http://younggunofwine.com/