2 November 2015 |
Vasse Felix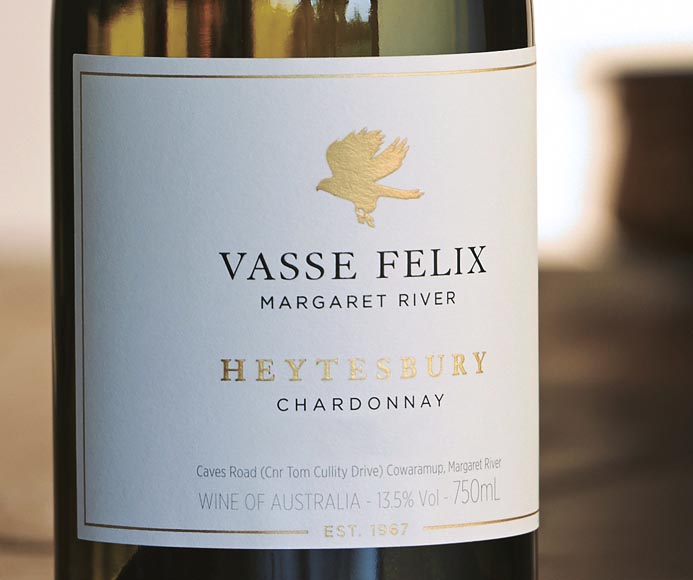 Vasse Felix has been named Winery of the Year, White Wine of the Year and Red Wine of the Year Runner Up in The West Australian Wine Guide 2016, by WA Critic Ray Jordan.
"What an astonishing range of wines coming from Vasse Felix these days.
There is value for money at one end right through to the exceptional Heytesbury reds and whites.
In between a range of exceptional chardonnays at different price points and cabernet and red blends that continue to deliver well beyond their price point.
An exceptional producer reaching new heights in excellence" - By Ray Jordan, The West Australian (Excerpt)
Ray Jordan's Reviews:
WHITE WINE OF THE YEAR 2014 HEYTESBURY CHARDONNAY – 98/100
Now firmly established as one of the great chardonnays of Margaret River. Wow. Where do you start. Toasty minerally notes on the nose with hints of light stone fruit, vanilla bean and an edgy ginger and grapefruit-like mix. The palate is defined by deeply intense precise fruit which drives with penetrating power through to a very long finish. This is chardonnay of the highest order.
2014 CHARDONNAY- 95/100
This is one of those wines that just seems so right from whichever way you tackle it. The bouquet is interesting, appealing and immediately complex with its subtle white peach and grapefruit nuances plus a little roasted cashew. The palate has such a vibrancy with its lively acid and crisp fruit characters. The delicate minerally acid focused the finish which is long.
2014 FILIUS CHARDONNAY - 93/100
You will fall in love with the easy drinkability of this wine from the first sniff. It's a fruit-driven style but one with complex mealy savoury notes in there. The palate is light but intense with excellent pure fruit definition. Lovely complete palate and mouthfeel with a lingering finish.
RED WINE OF THE YEAR RUNNER UP2012 HEYTESBURY – 98/100
Gorgeous, gorgeous wine. Perfumed bouquet of cabernet dominance. A couple of other varieties add some interesting floral notes. The palate is so beautifully refined and elegant yet with immense power. Sweet ripe fruit fills the middle palate with blackcurrant, chocolate and cedar. The dry minerally tannins and the fine grained oak support a very long finish. This has such depth and fruit concentration all presented with such effortless ease. One of the best yet.
2013 CABERNET SAUVIGNON - 96/100
Such a sophisticated cabernet these days. This one is the complete package. Tobacco leaf, cedar and blackcurrant with just the most subtle hint of black olive on the nose. The palate has a firmish structure based on the controlling influences of grainy tannins and fine grained oak worked with such refined concentrated fruit. Has a minerally chalky finish to the sweet middle palate.
2013 FILIUS CABERNET MERLOT – 93/100
So much to like about this classy fruit-driven cabernet merlot. Leafy minty aroma with red berry and cedary influences. The palate is medium bodied with fine chalky tannins, a dab of fine grained oak and plenty of driving fruit. Delicious wine for the next few years.