6 May 2019 | Vasse Felix
Vasse Felix's Journey to Organics: Ducks of Gnarawary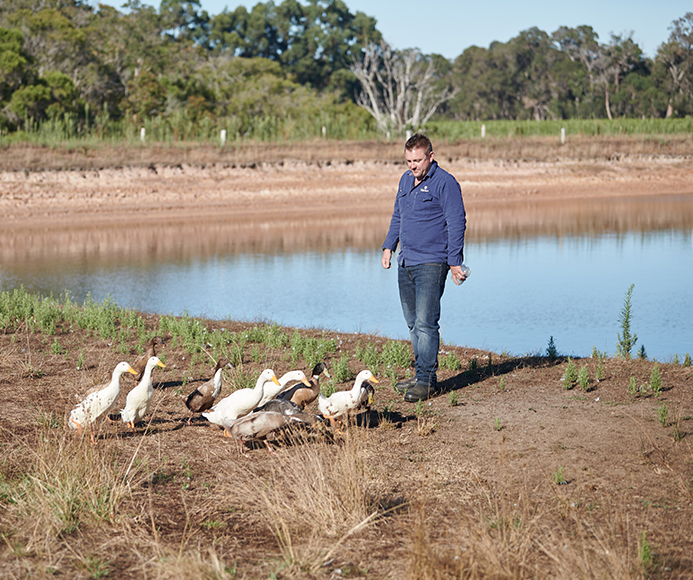 A new team at Vasse Felix is squabbling for the coveted job of bug manager.
The animated flock of ducks are being trained at the Gnarawary blocks of our recently acquired Watershed Vineyard in Wallcliffe (central Margaret River), by Vineyard Manager James Harris.

"Our aim is to create the healthiest ecosystem in our vineyards and ducks are a great input, to keep snails and similar bugs at bay in a natural manner," James said.

A lot of training is required to get this new system in place, but results that are better for the earth, long-term make it all worthwhile.

"The most challenging aspect of training my ducks? Breeding up numbers to ensure maximum efficiency of insect control in peak periods! Also teaching them to adventure further then their beloved home."
Commenting has been turned off.