12 October 2017 | Vasse Felix
Vasse Felix Restaurant awarded Two Chef Hats in 2018 Good Food Guide Awards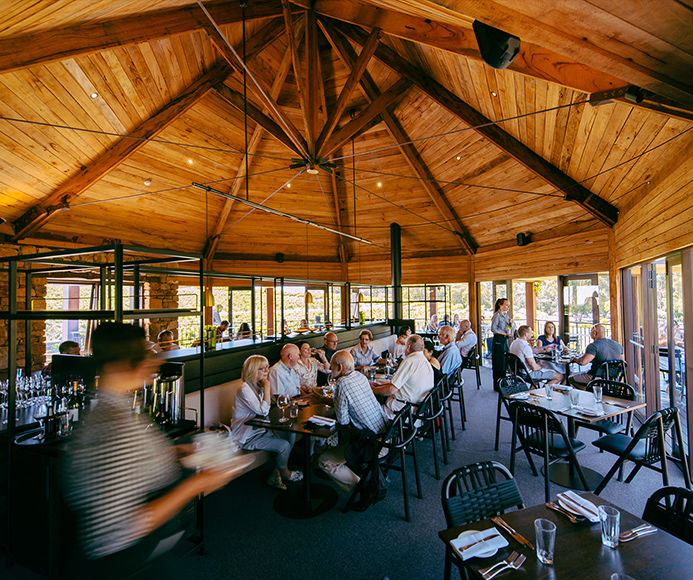 The Vasse Felix Restaurant received Two Chef Hats in the 2018 National Good Food Guide Awards this month. Head Chef Brendan Pratt, who has been with us since July, is already proving his mettle, with Vasse Felix being one of only two Western Australian restaurants to be awarded two prestigious 'chef hats' in the annual awards.
"Earning two chef hats caps a stellar start for new head chef Brendan Pratt, who took the reins in the kitchen from Vasse stalwart Aaron Carr in July." David Prestipino said in his review of the Restaurant following the awards announcement.
This is one of a few glowing reviews the Retsaurant has received recently, the latest of which was from Max Brearley in Delicious. "The service is still the best in the region ... Pratt's cooking is technical but robust, with bursts of colour from the vivid yellow of corn and yolk, to lamb that's topped with a squid ink rice crackers and ash, playing the eyes as ell as the palate. His approach to taste: linear, clean and true to the ingredients." Read more of the review here.
More information on the Good Food Guide Awards here.