15 February 2017 | Vasse Felix
INTRODUCING THE VAULT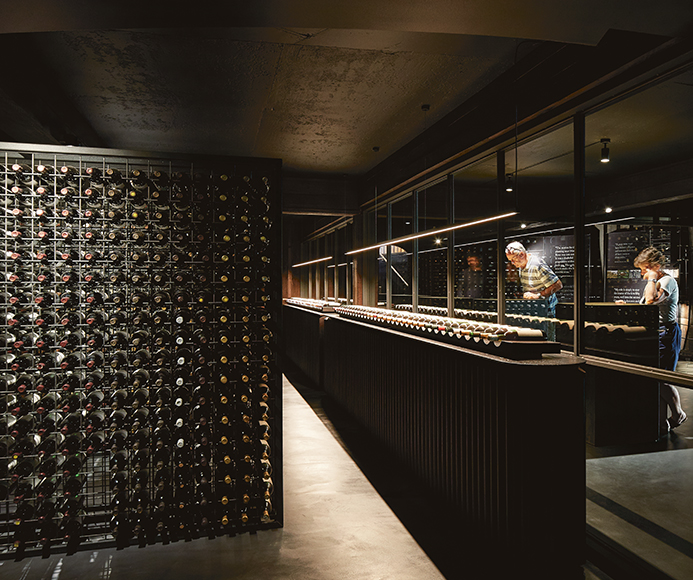 We are excited to announce that the newly decked out museum space 'The Vault' - home to the most historic museum wine collection in Margaret River - is now open to visitors.
In the 1970s Dr Tom Cullity had an idea to sink the concrete shell of a water tank into the earth to store Vasse Felix wines. Unfortunately, in the early days it wasn't fit for purpose as the temperature varied too much. The space evolved over the years, eventually housing the Vasse Felix Cellar Door from 1979 up until 2009.
These days the cellar is temperature controlled. It has been the home of our museum wine collection since 2010, and most recently received a spectacular new fit-out to become 'The Vault'.
The Vault houses all of our historical wines; including the last remaining bottle of the 1972 Cabernet Sauvignon, alongside a new historical exhibition of the early years in the region and at Vasse Felix.
It is now available for selected tours, including 'The Cellar Experience', which operates on weekends.
The Vault was developed working with Melbourne-based interior designers Hecker Guthrie with whom we have worked for numerous Cellar Door projects including the Restaurant refurbishment of 2014, development of our Wine Lounge, and the design of Bar Felix.
These projects have been nominated for the Commercial and Interiors chapter of the WA Architecture Awards to be announced later this year.