8 April 2019 | Vasse Felix
Critics Review the 2015 TOM CULLITY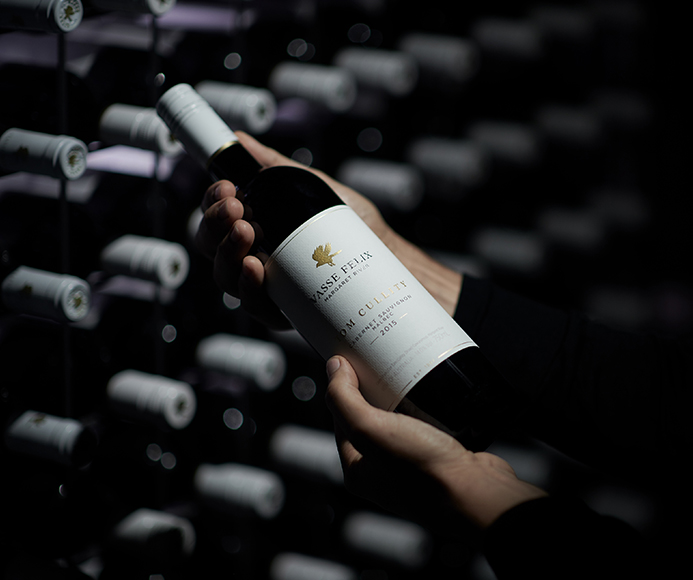 We are now one month out from the official global release of the 2015 TOM CULLITY (1 May 2019) and thrilled with the most recent critic reviews of this wine. Most recently, Ray Jordan (The West Australian) awarded the 2015 TOM CULLITY 98 points, describing the wine as "a powerhouse".
We have also received glowing reviews from Gary Walsh (The Wine Front) who said this vintage is "the best Tom Cullity to date for me" and David Prestipino (Sydney Morning Herald) which you can read in full below.
The 2015 TOM CULLITY is available exclusively to our Alumni members and visitors to the Cellar Door until the official global release on 1 May.
2015 TOM CULLITY REVIEWS
98 points
Ray Jordan
The West Australian
"This wine is a powerhouse. Has elements of the 2013 with the graceful lines of the 2015 vintage. This was a low-yielding vintage and fruit was all wild fermented. Has a long, savoury structure, although the palate remains supple. Defined and poised in a classic cabernet profile. 98/10. Best Drinking: Now to 2040."
95 points
Gary Walsh
The Wine Front
"20% Malbec, 2% Petit Verdot, and the rest is Cabernet. This is the best Tom Cullity to date for me. Red and black fruits, dried roses, peppermint tea, cedar and spice. It's medium bodied, fleshy and perfumed, succulent in fruit, polished fine grained tannin, oak present but not dominant, clean almost cranberry acidity, and an earthy savoury Malebc infused finish with a fine length. Has a delicacy and distinctive character."
David Prestipino
The Age, SMH, WA Today
"The wine presents a totally different level of sophistication. It's effortless and subtle in the mouth, showing superior finesse and plushness. It's not overpowering, with no bravado of oak and tannin on show, but with apparent fluidness and consistency of oak at its heart. The fruit here is wonderfully soft, ripe and juicy and the wine long, luscious and incredibly complex. Very shapely and open-ended with savoury notes and fluid fruit and tannin."
____________
Ray Jordan also shared his thoughts on the Vasse Felix Cabernet range saying "..if you wanted irrefutable evidence of the impact of malbec on cabernet sauvignon, the latest three releases from Vasse Felix provide it in spades. From the super value Filius, through to the Tom Cullity, cabernet forms the foundation, while malbec completes those finishing touches with its juicy plushness and firmish tannins. And in each case the price represents extraordinary value. The Filius punches well above its weight and is often a go-to cabernet when I'm looking for some modestly priced drinking. The premier cabernet could nudge $100 and still not be considered outrageously expensive, while the Tom Cullity is worthy of $250. Still, I'm delighted Vasse owner Paul Holmes a Court has taken a slightly philanthropic approach with his pricing. We all win."
2016 Cabernet Sauvignon - 97 points
Ray Jordan
The West Australian
"Elegant and stylish, with grainy tannins and a touch of leafy oyster shell. Great oak and fruit integration, with a minerally purity. It's a most polished wine showing the increased wild fermentation contribution. Benefits from some old vine material that doesn't make the Cullity. 97/100. Best drinking: Now to 2035."
2016 Filius Cabernet Sauvignon - 95 points
Ray Jordan
The West Australian
"This has slightly more palate grunt than the previous wines but still with that distinctive angular style. Plenty of leafy fruit, with an edge of svoury black olive. Slightly more wild ferment and a subtle increase in new oak have contributed to a meaty mid palate. So bright. 95/100. Best drinking: Now to 2027."