5 February 2019 | Vasse Felix
"The Choicest Red Wine Grape of the Bordeaux Class"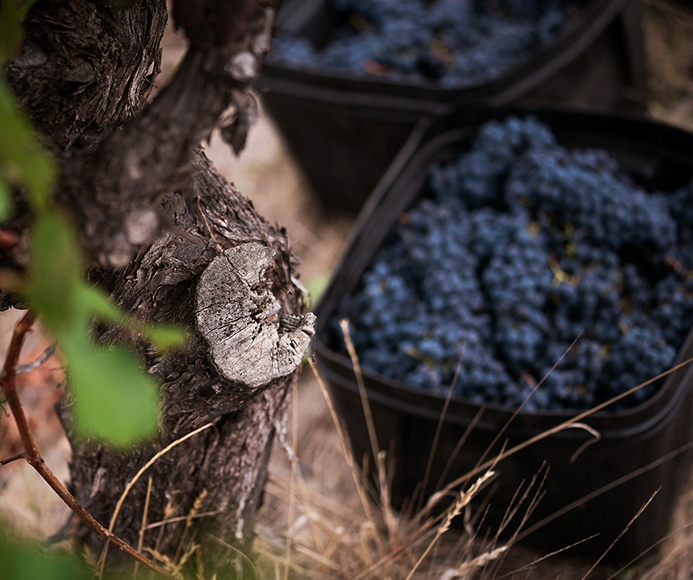 Houghton Clone Cabernet - Margaret River's heritage clone
Now widely recognised for premium Cabernet Sauvignon, Margaret River wines have won prestigious awards and accolades around the world. Cabernet in Western Australia was originally founded on 'Houghton clone' selections, which is the predominant clone of Cabernet grown in Margaret River. Many of Margaret River's greatest Cabernets (including the TOM CULLITY) have been made with a focus on this clone.
In Western Australia the introduction of Cabernet Sauvignon grapevine material is thought to have occurred between the years of 1836 to 1895 (Ward and Cameron, 2013). The direct origin of the material is unknown, however its likely origins are thought to be from the Cape of Good Hope in South Africa in 1836, where Tomas Waters brought grape vine cuttings from a Constantia vineyard near Cape Town.
In 1911, a catalogue by J.Hawter listed Cabernet Sauvignon among 111 varieties of grapes, describing it as "the choicest red wine grape of the Bordeaux class, but a shy bearer." Cabernet Sauvignon remained an insignificant variety in Western Australia until the 1930s due to the low bearing nature of the variety.
West Australian cuttings are believed to have come from the original bush vines at Houghton Vineyard near the Swan River, which was driven by Jack Mann in the 1930s. All cuttings derived from this original source are now known in Western Australia as the 'Houghton clone' as this is its only 'known' origin. These eventually became the source for the first Cabernet Sauvignon planted in Margaret River in 1967 at Vasse Felix and most of the region's vineyards planted up until the 1990s.
'Houghton clone' Cabernet often displays lower vigor vines with lower yields, and offers a lovely density, displaying both power and elegance. This clone is now a focus for premium Cabernet Sauvignon in Margaret River due to its clearer, finer distinction.
Much of this historical information was taken from "Cabernet Sauvignon in Western Australia", compiled by Glynn Ward and Ian Cameron, Department of Agriculture and Food Western Australia.