50 Years of Margaret River Cabernet
The release of the 2021 Vasse Felix Cabernet Sauvignon marks 50 years of Margaret River Cabernet.

Made at Vasse Felix every year since 1972, each vintage of this historic Cabernet, Margaret River's original, embodies a faithful pursuit of excellence, purity and wine artistry.
This wine is an archetypal expression, possessing all the hallmarks of the finest Margaret River Cabernet; elegance, power and ageability.

A timeless original that has graced our table, and yours for five decades.
Explore the 2021 Cabernet Sauvignon.
Share your stories of the Vasse Felix Cabernet.
Tag @vassefelixwines #cabernetsociety

A toast to five decades
The first vintage of Vasse Felix Cabernet Sauvignon was made in 1972. Here's a snapshot of the wines celebrated milestones since that momentous first vintage.
1970's
Cabernet Vintage Milestones
WINEMAKERS
DR TOM CULLITY,
DAVID GREGG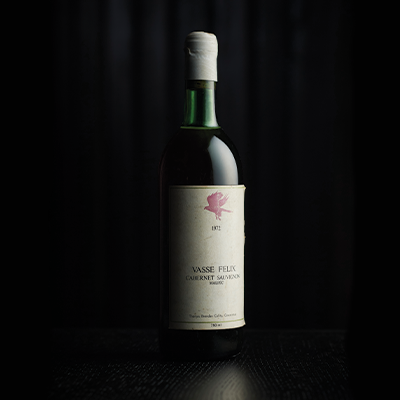 1972
Margaret River's First Cabernet Made
1973
Gold at Perth Wine Show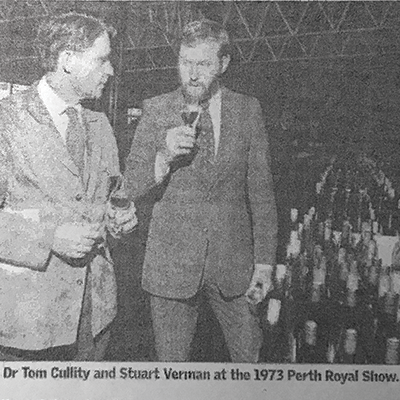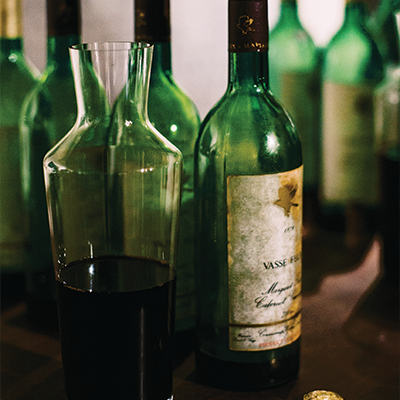 1979
2nd Prize at New York Trade Fair (2nd to Stag's Leap)
"This year, the wine is wine!"
DAVID GREGG
1979
1980's
Cabernet Vintage Milestones
"The Cabernet is soft, elegant and flavoursome... a lighter style."
SUCCESSFUL ENTERTAINING MAGAZINE 1985/6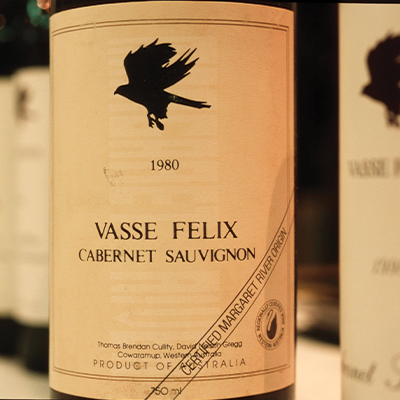 1984
Headlines read "Vasse Felix hits the Big Apple" as the wines are exported to New York
1985
'Best Red Wine' World Trade Fair London (1987)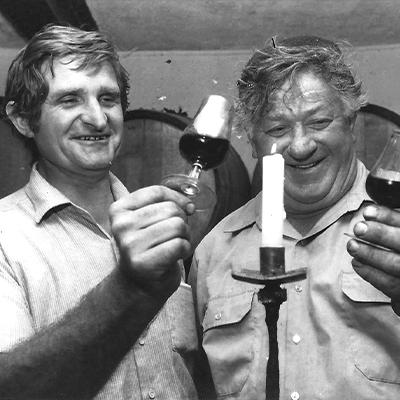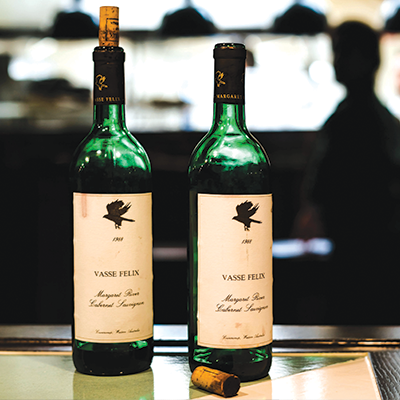 1987
Holmes à Court Family Acquires Vasse Felix
1980's
Cabernet Vintage Milestones
1990's
Cabernet Vintage Milestones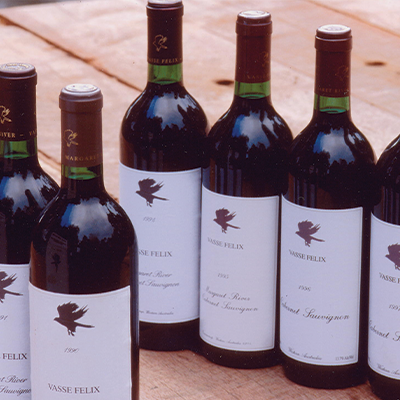 1995
'Outstanding Quality, a Virtually Perfect Example' Decanter Wine Awards
1996
Wine, Winestate & Winewise Magazines 'Top 20 Australian Cabernets'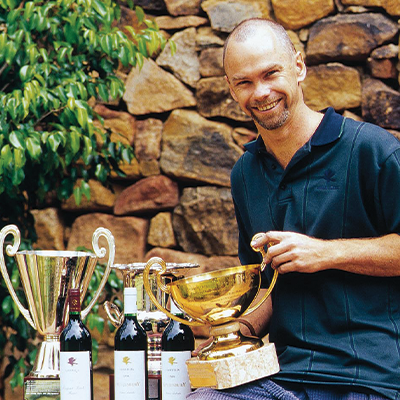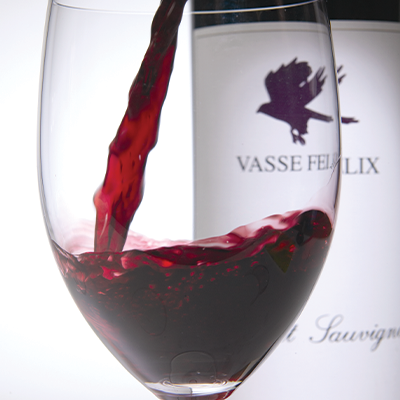 1997/8
Best Cabernet of Show Wine Show of Western Australia
"A great wine must have balance, elegance and restraint and above all have eminent drinkability."
CLIVE OTTO

2000's
Cabernet Vintage Milestones
WINEMAKERS
CLIVE OTTO,
VIRGINIA WILLCOCK
"Beautifully elegant with great complexity and really nice balance."
JAMIE GOODE (UK)
ON 2000 CABERNET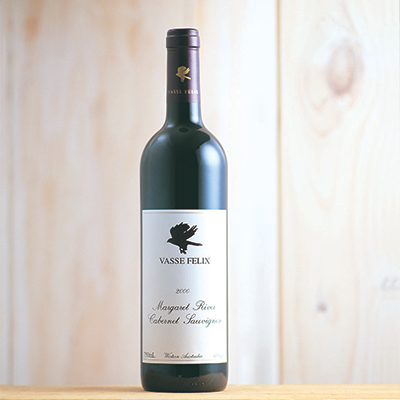 2001
Qantas Wine Show WA 'Best Wine of Show, Best Red & Best Cabernet
2005
Decanter World Wine Awards 'Best Bordeaux Varietal Wine Over £10'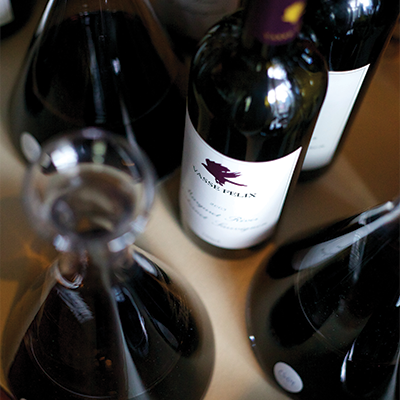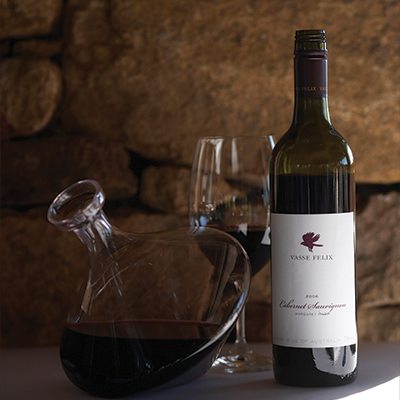 2007
Sydney Royal Wine Show 'Best Varietal Wine' Perth Show 'Best Cabernet'
2000's
Cabernet Vintage Milestones
WINEMAKERS
CLIVE OTTO,
VIRGINIA WILLCOCK
2010's
Cabernet Vintage Milestones
WINEMAKER
VIRGINIA WILLCOCK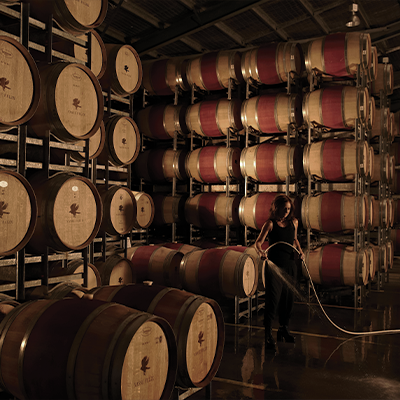 2008
Cabernet is Langton's Classified & The Age 'Best Cabernet of 2011'
2016
Texsom Awards USA 'Judges Selection'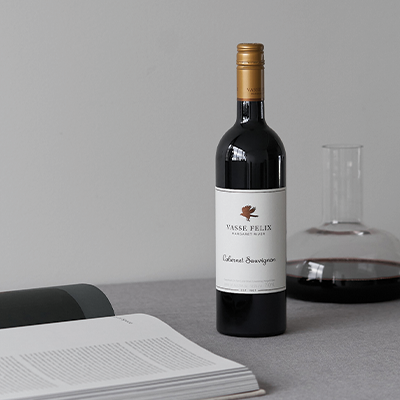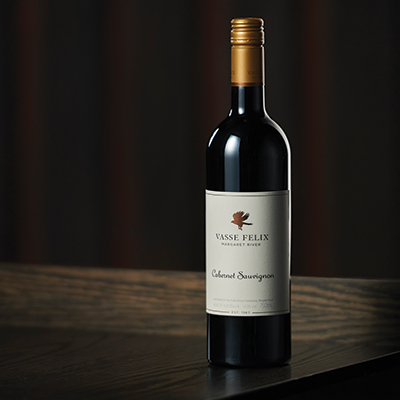 2019
Wine Enthusiast USA 'Editor's Choice'
"Cabernet has found such esteemed favor in Margaret River and the wines are continually hitting the benchmarks set by Bordeaux, Tuscany and US wines."
JAMES SUCKLING (US)